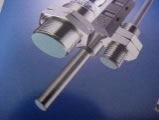 Fibre Optics is most suitable for the use in narrow application areas. Sensing heads with diameter of only 1,5 mm are available. Since fibre optics have no electronic parts they can be used in temperature areas of up to +350 °C, in chemical areas and even in a vacuum environment.
The fibre optic sensor can be mounted outside the application area. Its digital display provides the operation feedback.
Advantages


Broad range of small, precise sensing heads

High performance fiber optics sensors with digital displays

Detection of very small objects

Short response time

Analog and digital outputs

A comprehensive range is available from stock at discounted prices.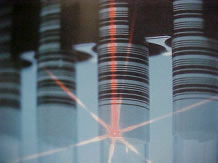 Diffuse sensors with a laser light source and background suppression have been especially developed for very precise positioning tasks. Even very small targets like threads or connecting wires of electronic components are accurately detectable due to a well-collimated laser beam. Applications that previously called for expensive devices or may have been considered impossible to solve with standard diffuse sensors may now be realized.
Advantages


Visible red laser beam

Small spot size

Fast response time

Optimized for dark and shiny surfaces

Analog and digital output

A comprehensive range is available from stock at discounted prices.
AS-Interface is a simple low cost, low level networking solution for discrete I/O.
A comprehensive range of AS-Interface (Actuator Sensor Interface) components are available from stock at discounted prices.